As i had a few days off work last week decided to head for suffolk and decided to head for Minsmere so started off into the woodland toward the Island Mere with lots of Warblers and Marsh Tits calling around, finally felt that spring was here. At the hide quite a bit around with a pair of Garganey around though mainly sleeping a little gull though sadly seemed to have got its legs trapped in some netting though still flying about and a Water Rail was calling from the reeds. Then walked back where had a nice view of a Blue Tit checking out a nesting site , a brief Stoat while photographing the singing wrens before walking around the main Marshes where had big numbers of Barnacle Geese along with Redshanks, Lapwing, Oystercatcher, Black-tailed Godwits in the Summer Plumage along with the resident Avocets. Then walked along the beach where i had 2 Sandwich Terns fly over and quite a few Whitethroats in the scrub but playing hide and seek before heading back to the Island Mere Hide where we had super views of a Female Bittern feeding out in the open next to a Snipe and a Jack Snipe magically.
Chiff-chaff
Wren doing a Treecreeper




Whitethroat in the gorse
Flying Barnacle Geese
Fishing Bittern
Jack Snipe in the reeds
Then while driving to my place of stays had a nice sunset over the area so being fenland could't resist a sunset images.
The the next day when up to Dunwich Heath a great Heathland site known for its Dartford Warblers no sign at first but plenty of Red Deer and lots of Whitethroats, Linnets and Goldfinch around. After waiting a while was rewarded with a sighting of a male amazing in a tree before it flew to where a female giving excellent views of the pair.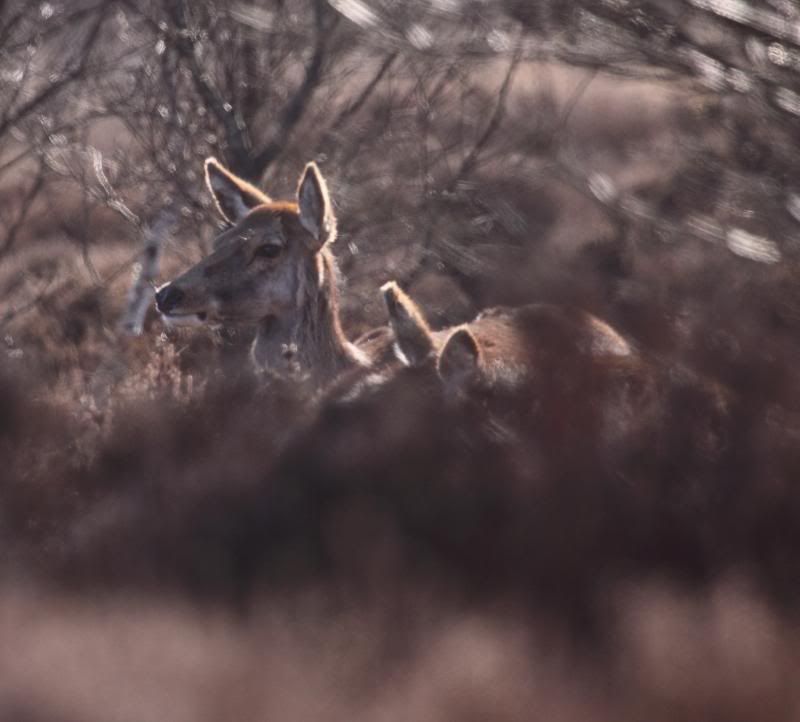 Red Deer