Meet up with my cousin so we decided to head for
Dumfries & Galloway so we first headed to Ken-Dee Marshes which is always a great walk though later than we been before in the years it was lovely with the sun shinning and the butterflies flying (Orange Tip and Large White). Walked to first hide and on the way had a nice encouter with a beautiful Dor Beetle with its shinny purple sheen. Not much around the feeder so carried on walking and had nice views of a Pied Flycatcher going into its nest box and a family group of Nuthatch and Great Spotted Woodpeckers in the woodland along with a pair of Spotted Flycatcher and also heard the wonderful sound of the Wood Warbler.
The Dor Beetle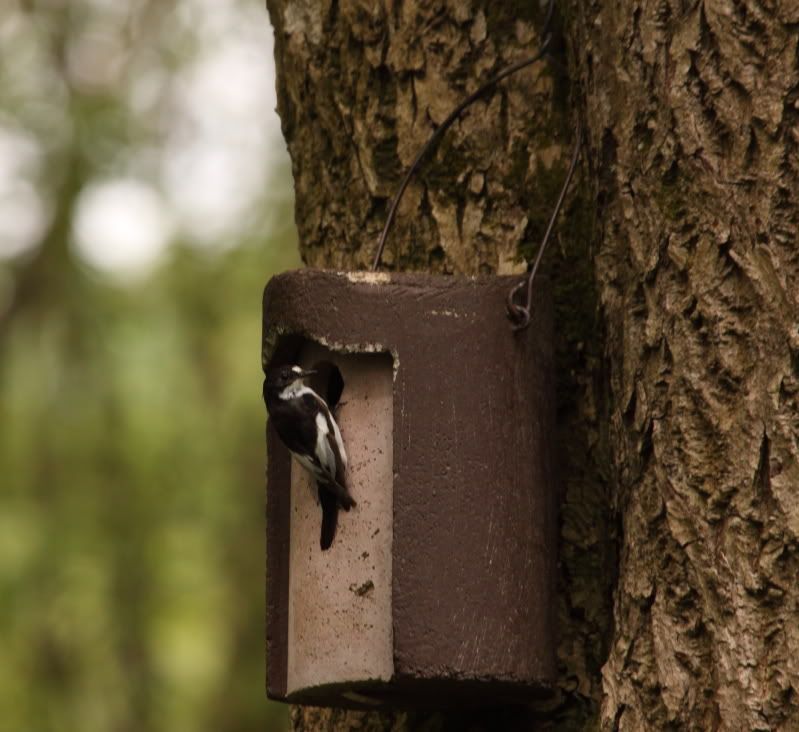 Pied Flycatcher on the box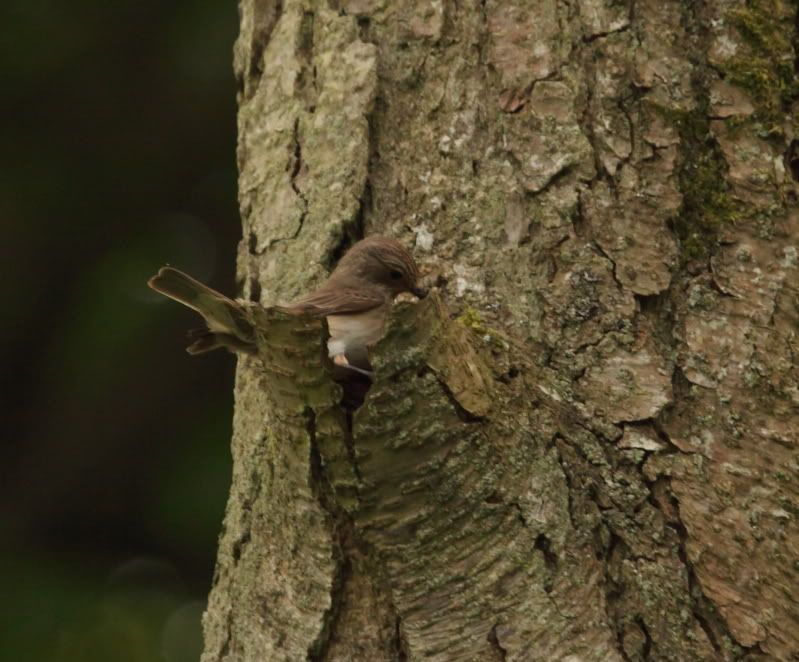 Spotted Flycatcher feeding in the trees
After the morning walk headed to Loch Trool were we climbed up Buchan Hill (which also was one the places where Robert the Bruce won ones of his battles against the English) giving us some lovely views overlooking
Loch Trool and some of the Gallowway Forest Park a beautiful place but surprising undervisted campared to a lot of scotland.
Loch Trool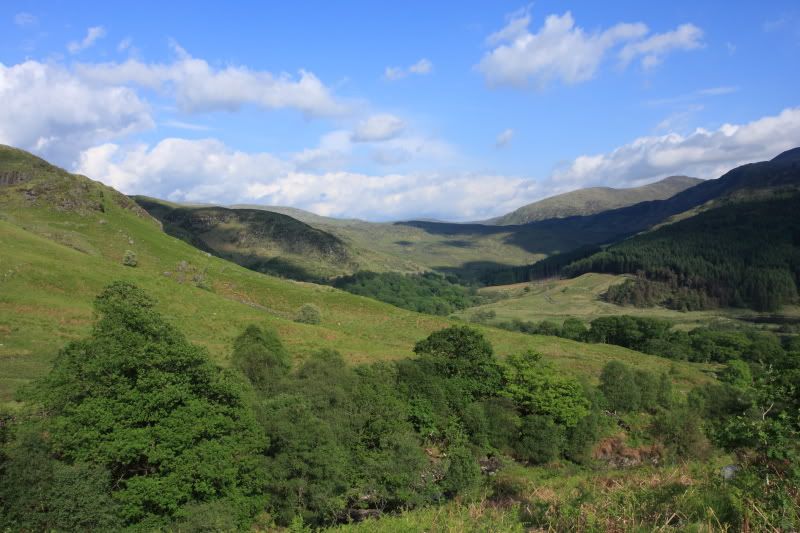 Up in the Scottish Hills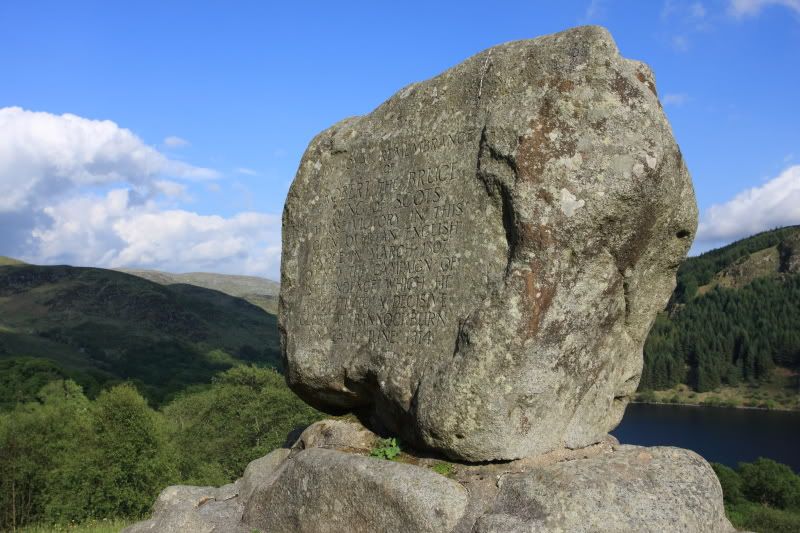 Bruce's Stone to mark one of his battles