After the weather we had recently nice to have a few sunnt day so popped down to Bricket Wood Common where I had Large Skippers, Speckled Wood, Meadow Brown, Brimstone around the Common and in the Woods were Holly Blue, Speckled Wood, Meadow Brown and a Green Oak Tortrix Moth. Also around were Buzzard, Great-spotted Woodpecker and Broad-boadied Chaser.
Green Oak Tortrix Moth
Brimstone head




Feeding Brimstone
Then doing my transect around Heartwood Forest had had 19 Large Skippers, 38 Meadow Browns, 1 Brown Argus, 3 Common Blue, 2 Small Heath and a Painted Lady along with a Silver Y Moth, 6 Mother shipton moths and 1 mystery moth. Birdwise lots of Skylarks quite a few feeding their young, Meadow Pipits, Whitethroats and Red Kite and Buzzard Overhead.
Mystery Moth
Common Blue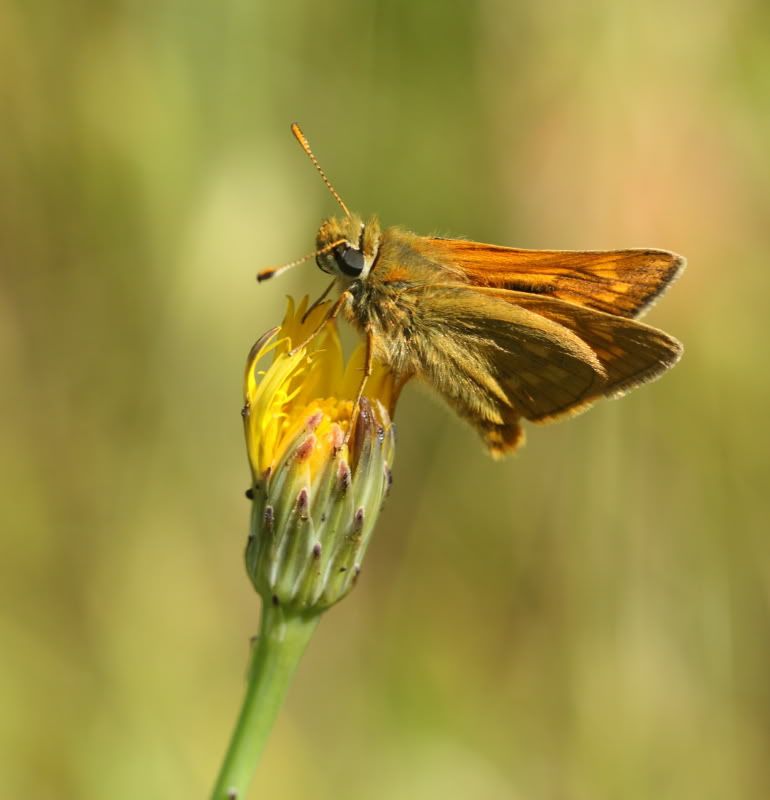 One of many Large Skippers
Small Heath still only one or two records a year on the transect
Young Skylark