Despite it been march really did't feel like it at the moment but on my day off on thursday had a winter feeling walk around the Tring Reservoirs where the main acitivity was on Startop's End Reservoir mainly due to fact that Wiltstone and Marsworth are so waterhigh unreal when campared to 12 months ago when it was almost dryed out. Around Startop's End Reservoir had quite a few Pied Wagtails at least 4 and a 4 of the flock of Red-crested Pochards. Also on the shore edge was the wintering Water Pipit and a Grey Wagtail, out in the fields flock of 12ish Redwing and out on the water a few Teal and Shovelers hanging on. At Wiltstone not too much around apart from 16 Fieldfare and a few Wigeon out with the ducks and a few Red Kites overhead.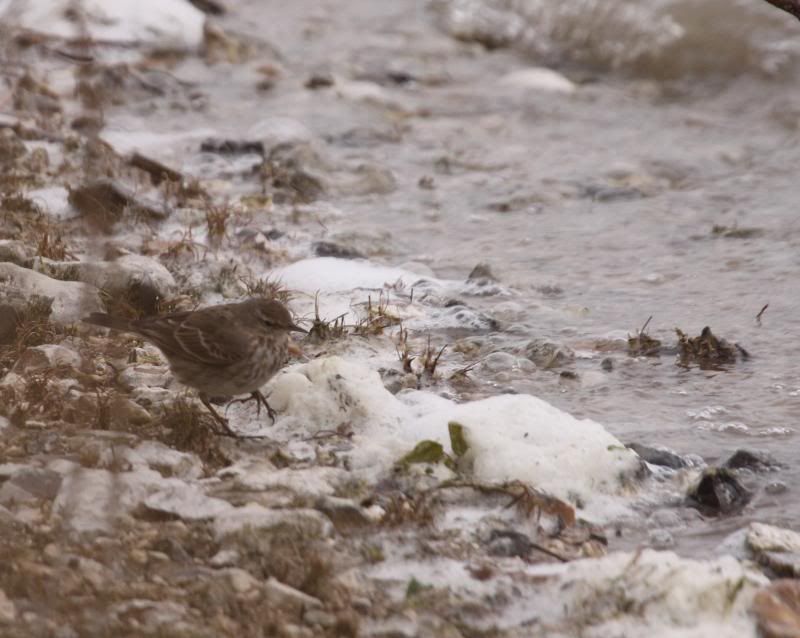 Feeding Water Pipit
Male Red-crested Pochard




On the way home stopped off at Heartwood Forest to search for the Corn Bunting which had been reported the day off no sign off any but did have the added bonus of 15 Golden Plovers Flying over a new bird on the site for me.