Started the day in Bramfield where had some cracking views of a Hawfinch feeding in the tree opposite the churchyard also around heard Goldcrest, a raven fly by which is quite unusal and a few Redwings and Fieldfare overhead.
Next stop was a visit to amwell started at the gull view point where missed a
Mediterranean Gull by minutes but did get my first Lesser-backed Gull of the year. Around on the water were quite a few Teal, Tufted Ducks, Gadwall and Mallard. Then walked down to the pits where the common scaup was showing at a distance so walked down were it was feeding with some Tufted Ducks but it headed back up to the view points giving some nice views the walked back down to have a look for the Smew redhead which was showing well happy washing itself on the far bank. Walked back round where had quite a few Goldfinch and Long-tailed Tits in the trees where there was the first signs of spring with catkins in the trees.
Scaup with Tufted duck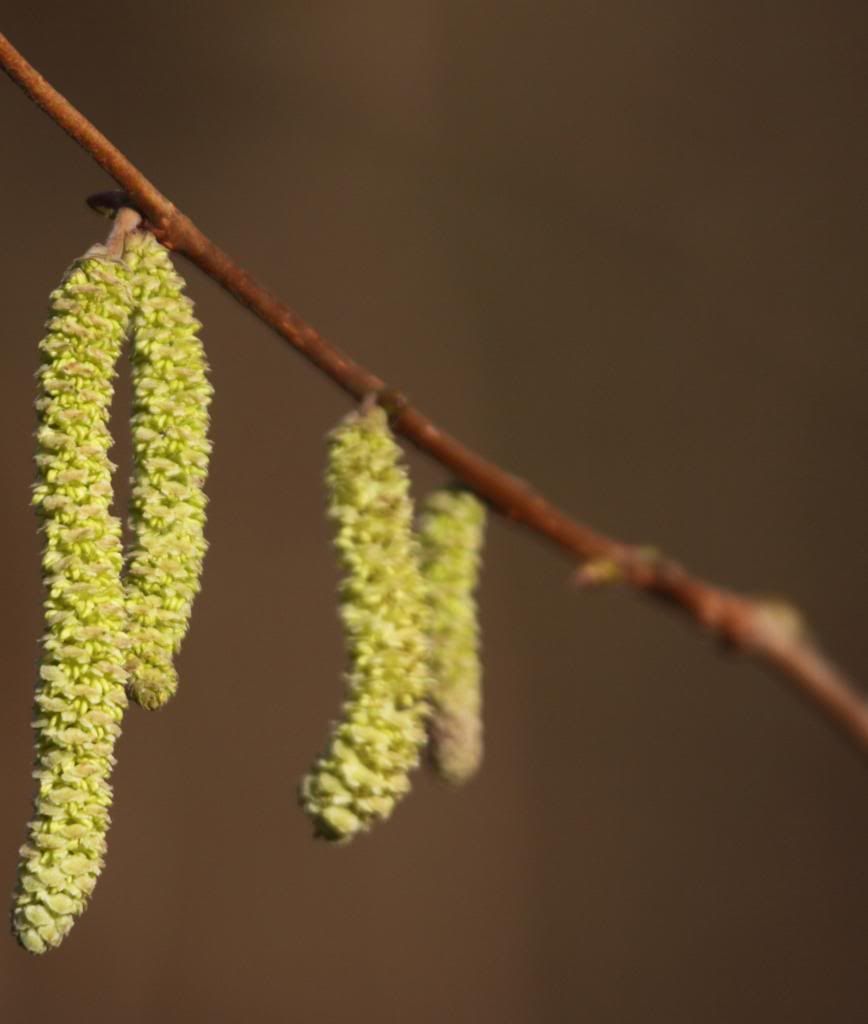 Catkins
There headed to Therfield to have a look for the owls no sign not even the Barn Owl but did have a nice flock of Corn Buntings and Grey Partridges calling very loudly around dusk.