We having the week off and having a mixed day with the weather at the weekend decided to end to Slimbridge. Despite getting there before opening it allowed me to attempt to get a few images off the commoner birds which were dotted around the entrance though sadly the only bird playing ball was the Wood Pigeon but my best images of this bird. Once in walked around the bird enclosures with the Nene showing best.
Then when to the main hides where there 200+ Black-tailed Godwits with the usual bonus of a
Long-billed Dowitcher with them. Other birds out out on the scrape where Redshank agin over 200, Shelducks with young, Greenshank, Common Terns, Coot, Moorhen, Gadwall, Teal, Shoveler, Greylag Goose, Canada Goose, Mute Swan and Buzzard.
Wood Pigeon close up




Nene
Greylag
Godwits in Flight


Black-tailed Godwit in the water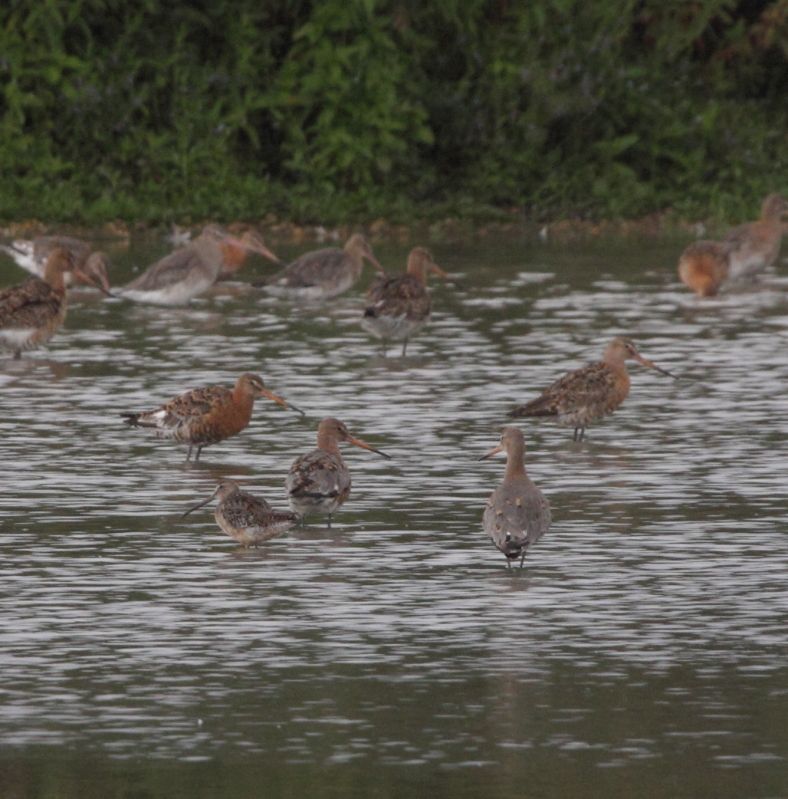 Long-billed Dowitcher with the Godwits