On sunday had a nice walk with the local RSPB group around Wiltstone. With a frosty morning lots of leafs were still icy so a typical november morning. From heading up the steps lots of wildlife around with a fine looking Buzzard perchered on a nearby tree before walking around with Mallards Tufted Ducks and Mute swan showing in the early morning sunshine while in the hedges lots of Fieldfares, Blackbirds and a few Redwing. In the tree alley to the hide lots of Goldfinches over and Dunnock, Robins and Tits flocks feeding.
At the hide had two snipe feeding one quite open to the right of the hide and one hidden in with the Lapwings while viewable from the hide was the duck flocks with lots of Teal and Wigeons along with a few Pochard and two Whooper Swans but suprising no Gadwall. Also around were Grey Heron and Little Egret.
We then headed around the back where we had distance sighting of Kestrel and Red Kite along with Greenfinch before around the Grand Union Canal section had a flock of Linnet with Goldfinches before we had some Lesser Redpoll feeding on the seeds nearby. Then back around the side of the Reservoir had good view of Rook and on the bank to end a good day Grey Wagtail and the wintering Water Pipit.
Frosty Leaf
Swan in early morning sun
Tufted ducks in early morning sun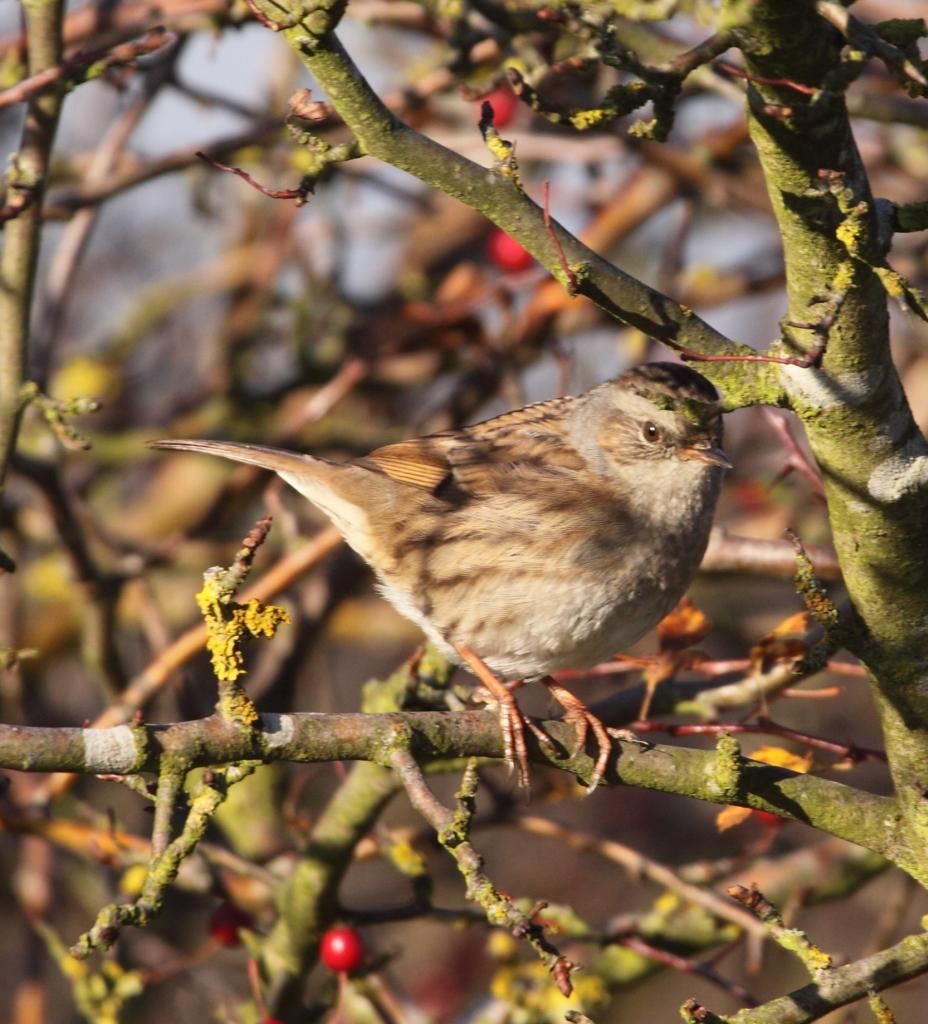 Dunnock in the hedge
Snipe out of the reeds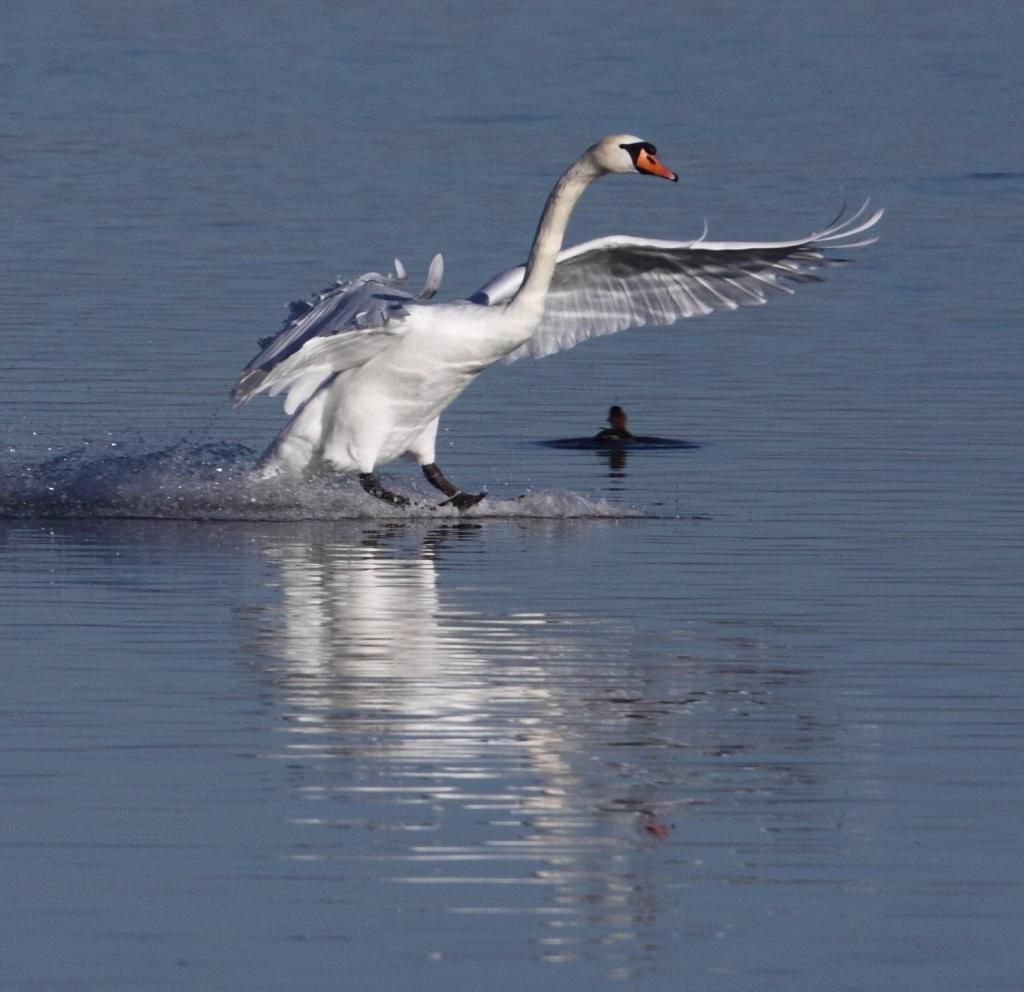 Landing swan
Feeding redpoll
Water pipit on the edge