Headed back to Loch Garten for a early start for the Capercaille though even at this time before the centre was open at Crested Tit, Chaffinches and Siskins at the feeding station. Then as it opened up it started to snow despite the beautiful sunrise. From the centre had a good view of one male Capercaille though not very active all the action seemed to be on the Osprey nest with another male coming to the nest with the female fending him off. Then headed down to nearby Talloch Moor but no sign of any Black Grouse but a Pair of Goldeneye on the nearby water though not surprisng has late in the season but had a lovely drive on the mountain roads with some cracking mountain views on the way back for breakfast.
Hovering Osprey
Loch Garten at Dawn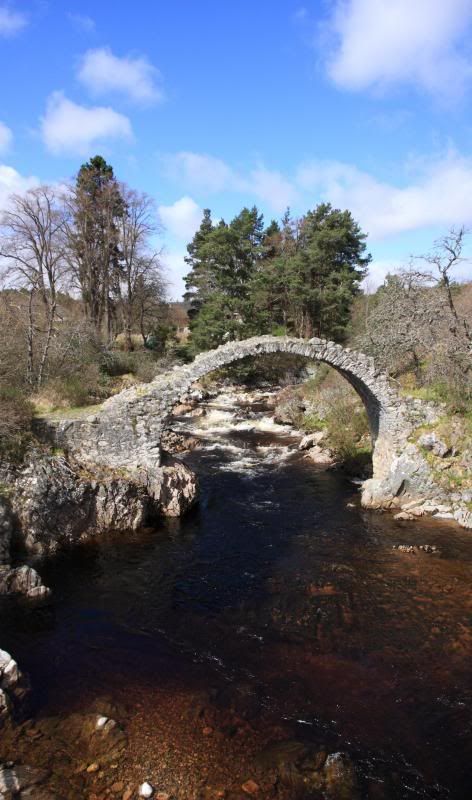 Carrbridge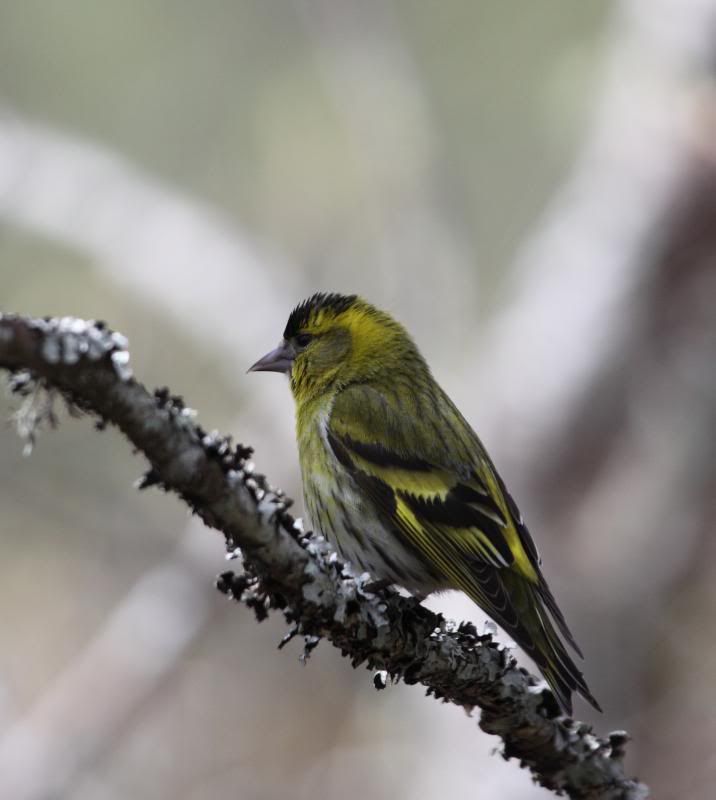 Male Siskin in the woods
In the afternoon a nice but a nice longish walk around Loch en Eilein ending up at the castle with the hHighlights being my first Tree Pipits of the years, good number of breeding Goldeneye out on the Loch and the singing Willows Warblers and Chaffinches filling the woodland with song around the edge.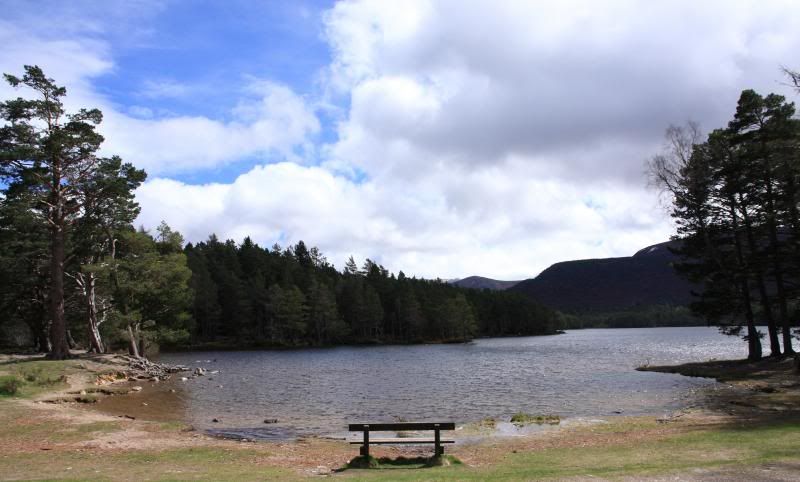 Loch en Eilein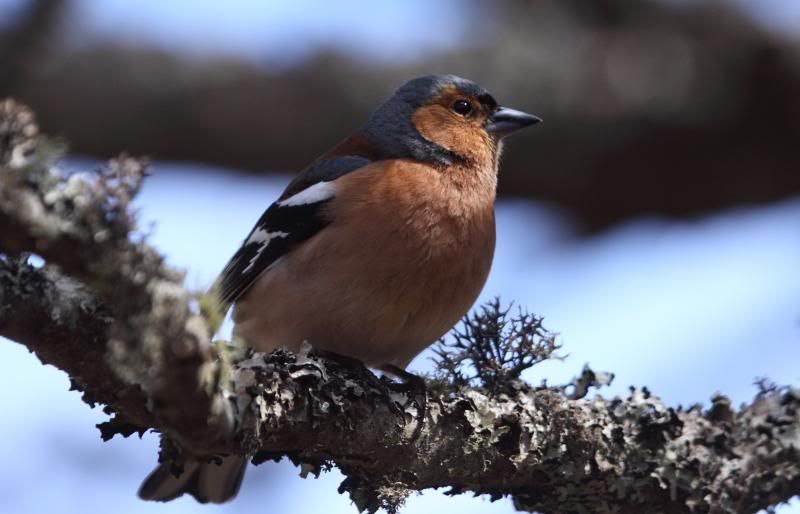 Chaffinch in the woodland