Decided to pay a visit to Titchwell on the way home had a nice walk around in some sun with a fair few birds around with a pair of Beared Tits, Little Gull, Curlew Sandpiper the highligh but birdwise had Marsh Harrier hunting overhead and out on the marsh Curlew, Redshank, Black-tailed Godwits, Sandwich Terns hunting overhead and Warblers galore with Sedge, Cetti, Reed , Chiff-chaff and Blackcap all singing around. On the Hide wall had a lovely Wall Butterfly seems to be good place to see it.
Wall Butterfly on the wall




Wall feeding on buttercup




Then headed to Lakenheath where again lots of warbler life with the place really alive. Headed to the Lime tree section where it alive with the sound of the Golden Oriole in the woodland and to my surprise visable in the tree tops. While liserning to this birds kept hearing the sound of the cuckoo before had one flow over into the tree where it carried on calling. Carried on round to the reed bed section where had lots of Swallows and Swifts along with Hobbys and Marsh Harriers along with plenty of Reed Warblers. Then finished with a walk along the river where i was suprised to see a Whooper Swan still around which I later found out was unable to fly but seemed to be surviving quite well.
Cuckoo in the tree




Cuckoo flyover




Reed warbler in the reeds




Reed Warbler flying out




Whitethroat plenty around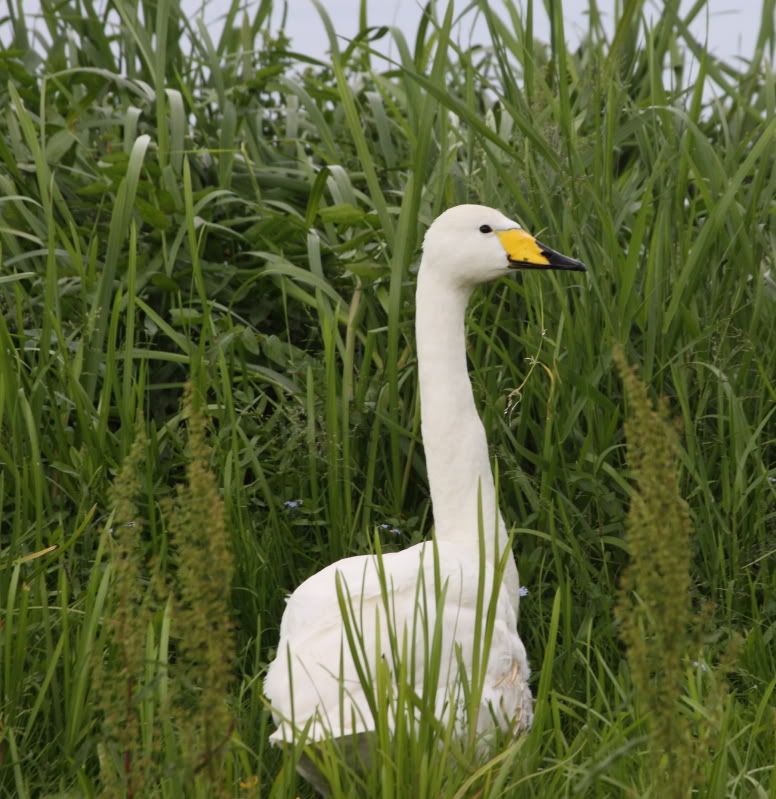 The solo Whooper Swan